WWW.FHSRA.COM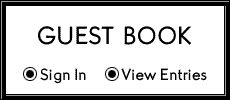 Be sure to visit Mike Rastelli's Website for great photos

http://www.mikerastelliphotos.com/gallery/viewer.php

The address for our next rodeo is:

Bob Holmes Arena

1302 11th Street

Live Oak

REINED COW HORSE & CUTTING

The 1st Reined Cow Horse show is Sept 30, 2018. Call in will be Sept 17th. Shows will be held in Sarasota at Triple J Ranch, 861 Sinclair Drive.

There will be 2 rounds.  

The first cutting will be Nov 2, in Arcadia call in Oct 22.

Future dates will be added after this weekend

Any questions please contact our director, Ms Lise Blanton. 

What an amazing first rodeo of the season!!  

Thank you ALL for all of your support, help and assistance.

Slack will not be ran for SAT or ACT testing this season. We will delay the start time to 1:00 pm at the November 3 rodeo in Arcadia. This will allow time for contestants to complete their testing that morning. There are a couple other dates in the fall and some dates in the spring that do not conflict with our rodeo schedule. 

Anyone needing extra raffle tickets are to contact Lisa Harris by text or email. Her information is located on the directors page.