WWW.FHSRA.COM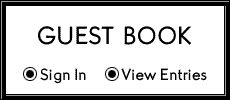 Be sure to visit Mike Rastelli's Website for great photos

http://www.mikerastelliphotos.com/gallery/viewer.php

The address for our next rodeo is:

All national qualifiers need to go to NHSRA.com to enter their bios. Click on membership login. Your username is your firstname_lastname. Click forgot password and it will send you a reset link to the email address you submitted on membership application at beginning of season. If you do not receive a link, send Misty Easler your email address and she can link it. 

Golf carts and armbands are also on the National site. In the box at top of page, scroll down to 2019 NHSFR Contestant Packet. This contains information that you did not receive in your packets, including golf carts and arm bands. The deadline to reserve is June 28. There will not be any extras. 

If you have any questions, contact Misty Easler by phone or text at 407-908-5806. Good luck to all our National Qualifiers!