WWW.FHSRA.COM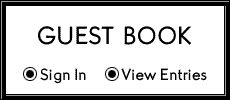 Be sure to visit Mike Rastelli's Website for great photos

http://www.mikerastelliphotos.com/gallery/viewer.php

The address for our next rodeo is:

Slack will not be ran for SAT or ACT testing this season. We will delay the start time to 1:00 pm at the November 3 rodeo in Arcadia. This will allow time for contestants to complete their testing that morning. There are a couple other dates in the fall and some dates in the spring that do not conflict with our rodeo schedule. 

Anyone needing extra raffle tickets are to contact Lisa Harris by text or email. Her information is located on the directors page. 

This is not mandatory and doesn't go towards FHSRA points. 

Any contestant who is wanting to participate in the High School Showdown that is hosted by GHSRA in Perry, GA on November 9-11, 2018 must have their paperwork and fees in their hands no later then 10/23/18. It is recommended that you send them priority mail tomorrow or overnight them. NO EXCEPTIONS! If you are ordering T-shirt's, please take a picture of your T-shirt form before you mail and text it to 407-908-5806. T-shirt orders are being placed this weekend and will not be guaranteed if not received. 

Forms are located at GHSRA.com under the Showdown schedule.