WWW.FHSRA.COM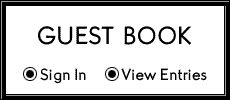 Be sure to visit Mike Rastelli's Website for great photos

http://www.mikerastelliphotos.com/gallery/viewer.php

The address for our next rodeo is:

Slack will not be ran for SAT or ACT testing this season. We will delay the start time to 1:00 pm at the November 3 rodeo in Arcadia. This will allow time for contestants to complete their testing that morning. There are a couple other dates in the fall and some dates in the spring that do not conflict with our rodeo schedule. 

Anyone needing extra raffle tickets are to contact Lisa Harris by text or email. Her information is located on the directors page. 

DUE TO HURRICANE MICHAEL, OUR LIVE OAK RODEO HAS BEEN CANCELLED.

PLEASE, everyone be safe and many prayers extended to everyone affected by this tremendous storm